Hi I'm shadow or alabaster
Personality:he can be kind,mean and sometimes just straight up brutal he occasionally likes to be nice he's hard to get along with him being moreless a god (no offence)he also hates when people use new types of magic he likes to copy other magics and abilities
He is also alcoholic
Clothes:
As you can see he has 3 different cloak and each eye is red and blue and he wears metal shoes and they occasionally have special runes on the bottom to help him out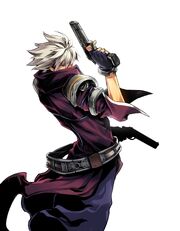 Ad blocker interference detected!
Wikia is a free-to-use site that makes money from advertising. We have a modified experience for viewers using ad blockers

Wikia is not accessible if you've made further modifications. Remove the custom ad blocker rule(s) and the page will load as expected.